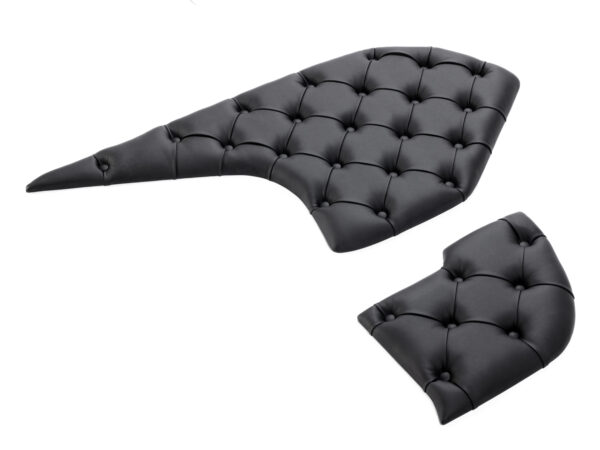 Our products are made from the high quality skai leather, which was carefully chosen to last our clients for years.
Dashboard mats for DAF XG Next Generation
For professional drivers, the truck cabin is a second home. After all, they spend much of their professional time there, as well as their private time during rest stops and breaks. A dashboard mat for the DAF XF106 is a great way to turn a dull driver's cabin into a cosy and aesthetically pleasing space that is not only comfortable, but also stylish. Custom-made products from DaMA Truck Interiors guarantee quality and aesthetics. The mat designed for the DAF XF 106 and fitted to the dashboard is a quick and easy to fit and remove improvement to the cabin interior. The truck products offered at our Da Ma Truck Interior shop represent excellent quality and unique style, as each of our products is made to order. The dashboard mat is made of skai leather as we use only the highest quality materials.
---
If you want to order, please contact us!
---
Other products for DAF XG
---