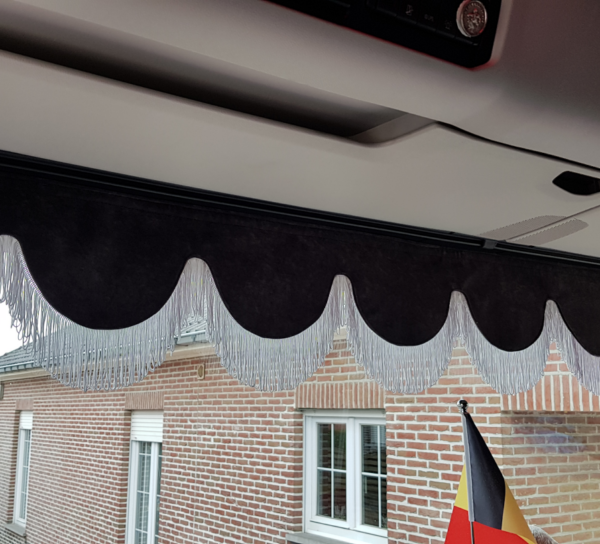 Our curtains are made from the highest quality curtain fabrics.
Pelmet for Iveco
It is not the clothes that adorn the man, but rather the window bands for the truck windscreen!If you want to buy the best products for trucks, be sure to take a look at our range.We present window bands for Iveco, which you can customise to your needs by choosing the right colour and design.We offer unique customised products that will set your truck apart from other vehicles.We use materials of the highest quality to offer you the best customised products.With this, no one will have a truck as unique as yours! The window bands for Iveco are quick and easy to assemble and disassemble, making them effortless to maintain. Moreover, they stand out for their excellent quality, so you will enjoy them for years to come!
---
If you want to order, please contact us!
---