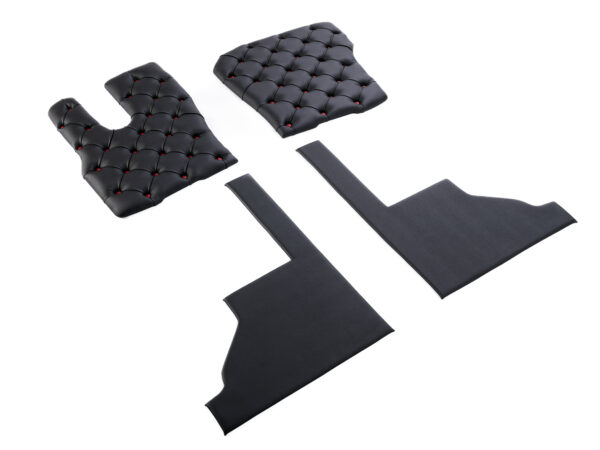 Our products are made from the high quality skai leather, which was carefully chosen to last our clients for years.
Floor mats for DAF XG
Floor mats for the DAF XG are unique, custom-made products to fit your car perfectly. Made from materials of the highest quality, they not only look beautiful but are also extremely practical. They help keep the cabin interior clean. They are quick and easy to fit and remove and can be easily cleaned. Excellent quality ensures that our custom-designed products are durable and resistant to sun or moisture. The floor mats do not curl or discolour in the sun. At DaMa Truck Interior, you will also find other truck products to create a stylistic whole. Take good care of your truck's interior - a comfortable space to work and relax in is a guarantee of successful journeys!
---
If you want to order, please contact us!
---
Other products for DAF XG
---