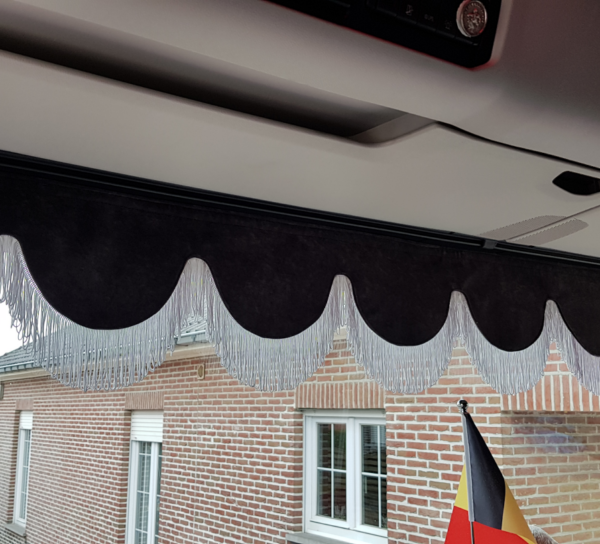 Our curtains are made from the highest quality curtain fabrics.
Pelmet for DAF XG
Window bands for the DAF XG, made from high-quality materials, are a custom-made product for your vehicle. With the right window bands, you can not only add some cosiness and warmth to the cabin interior, but also protect yourself from the sun. DaMA Truck Interior's custom-designed products offer excellent quality at an affordable price. Quick and easy to assemble and disassemble, window bands are the perfect solution for those who want to emphasise their individuality and provide a stylish cab interior. Our custom-designed products also guarantee a perfect fit for the DAF XG. You will also find other truck products in our range, allowing you to put together a stylish and elegant cab decor.
---
If you want to order, please contact us!
---
Other products for DAF XG
---