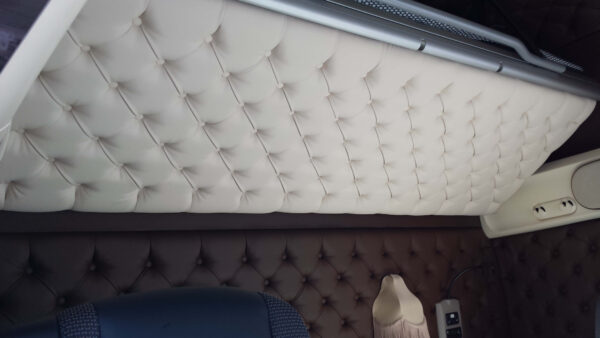 Our products are made from the high quality skai leather, which was carefully chosen to last our clients for years.
Bed panels for DAF XF 106
Our bed panels for the DAF XF 106 are a great option for those who value aesthetics and style in their cab. In our shop, you will find only accessories for which materials of the highest quality and custom-designed products have been used to make them. The quick and easy assembly and disassembly of bed panels makes it a convenient way to change the interior design of your DAF XF 106 cab. Truck products, including bed panels, are available in a variety of styles and colours. The excellent quality lasts a long time and the custom-made products fit perfectly into your vehicle. Together with us, make sure you are assured of maximum comfort not only when you are working, but also when you are standing still.
---
If you want to order, please contact us!
---
Other products for DAF XF 106
---