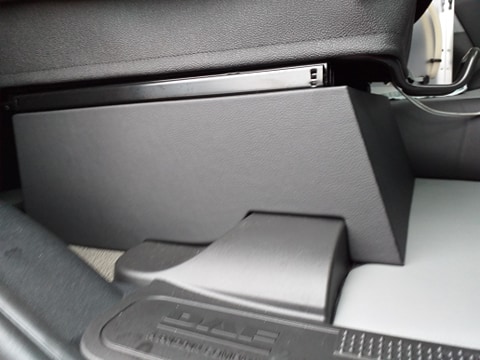 Our products are made from the high quality skai leather, which was carefully chosen to last our clients for years.
Seat bases for DAF XF 106
Stoelhoeken voor de DAF XF 106 zijn een geweldige manier om het interieur van de cabine een unieke uitstraling te geven en tegelijkertijd uiterst praktisch te zijn. Alleen materialen van de hoogste kwaliteit zijn gebruikt om de stoelhoeken te maken. Bovendien is dit product snel en eenvoudig te monteren en te verwijderen, zodat het interieurdesign en de stijl van de vrachtwagen op elk moment veranderd kunnen worden. De uitstekende kwaliteit en unieke kleuren van de stoelbasis maken het rijden aangenamer en geven een comfortabel gevoel tijdens pauzes. De vrachtwagenproducten die verkrijgbaar zijn in ons assortiment zijn op maat gemaakte producten, dus ze zijn uniek en speciaal. Dergelijke stoelhoeken zijn ook een praktische oplossing, vooral door te kiezen voor een inrichting met een patroon - zodat er minder vuil zichtbaar is. Onze op maat ontworpen producten zijn van topkwaliteit tegen een betaalbare prijs.
---
If you want to order, please contact us!
---
Other products for DAF XF 106
---