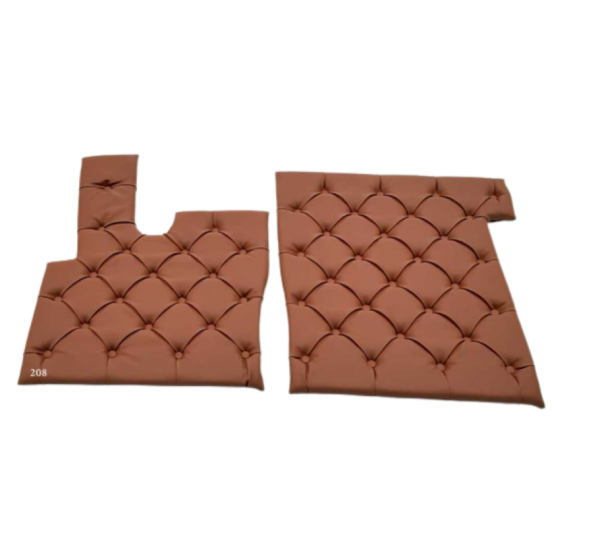 Our products are made from the high quality skai leather, which was carefully chosen to last our clients for years.
Floor mats for DAF XF 106
Floor mats for the DAF XF 106 are of excellent quality, which we have achieved by making only custom-designed products from the highest quality materials. Our floor mats are quick and easy to fit and remove, allowing them to be removed from the cabin and washed without too much effort. Our truck floor mats are not only beautiful to look at, they are also practical. They are resistant to harmful environmental influences such as the sun or humidity. Moreover, they protect the cabin floor. They also make it easier to keep the car clean, which is important on long trips when the cabin becomes a second home for a while. Our floor mats are available in a variety of colours and rolls - both in elegant and more characterful and patterned versions.
---
If you want to order, please contact us!
---
Other products for DAF XF 106
---